About GPS Kicking
Collegiate Career
Coach Garrett Palmer walked onto the San Diego State University football team as a true Freshman in the Spring of 2004.  After winning the starting field goal position in the spring, Coach GP eventually took over the starting kickoff and starting punting positions during the 2004 season.  After earning All-Mountain West Conference kicker in the 2005 season, he was placed on scholarship.  From 2004-2007, he maintained a firm grasp on the starting field goal and kickoff positions and displayed amazing durability by never missing a game during his collegiate career.  During his time at San Diego State University, he set several school and conference records.
Professional Career
After playing at San Diego State University, Coach GP was trained by kicking guru, Coach Gary Zauner.  Coach Zauner ranked him as the #3 kicker in the 2008 draft class; however, he went undrafted and unsigned.  In 2009, Coach GP was contacted by the Los Angeles Avengers of the Arena Football League.  On the same day that he won the kicking position for the Avengers, the Arena Football League folded.  In 2010, he was signed by the Indoor Football League Billings Outlaws.  The Outlaws went on to win their second consecutive IFL Championship and Coach GP finished as the #1 kicker in the IFL that season.  While he was playing for the Outlaws, he started designing the Jawbone Kickoff Tee.
Coaching Career
Coach GP took several seasons off, focusing solely on making a NFL roster and perfecting the Jawbone Kickoff Tee.  After years of minor tweaks, he formed Genesis Pro Sports and released the Jawbone Kickoff Tee in the Spring of 2015.  Since 2015, the Jawbone has been used by thousands of kickers and punters throughout the country, including several current and former NFL kickers.
In 2014, Coach GP became the kicking consultant for San Diego State University.  During that season, he trained and mentored two of the top kickers in San Diego State University history, John Baron and Donny Hageman.
In the Winter of 2014,  Coach GP moved his family to McKinney, Texas.  After one final season with the Texas Revolution of the Champions Indoor Football League in 2015, he decided to hang up his cleats and pour his heart into coaching the next generation of kickers.  With his unique approach, Coach GP is able to break down not just the finer points of kicking, but the finer points of the mind.  He understands that mental strength can be fostered.  Understanding how mentally strong you are sets the foundation for growth.
LESSONS & CAMPS
CONTACT US
BUY THE JAWBONE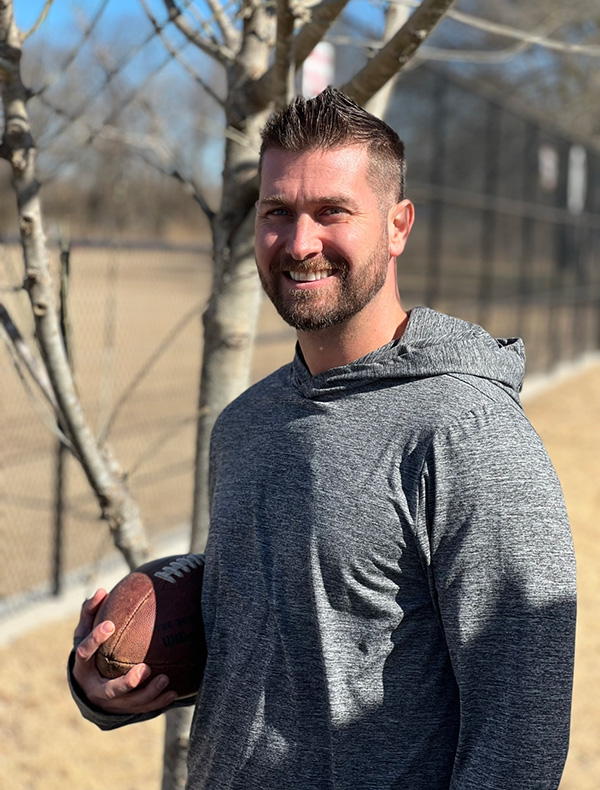 Garrett Palmer (Founder: GPS Kicking)
What our athletes are saying

Garrett is the Best!  We worked together while I was at San Diego State.  The way he was able to work with my drop, my eyes, and motion through the ball helped me add consistency, distance, and hang time to my punts.  It was like magic.  He also helped me improve my range with field goals and kickoffs too.  He is able to personalize his coaching to your style of learning and kicking.  By focusing on the mental side of the game along with the physical, Garrett will make you a better overall kicker/punter just like he did for me.  I wish I could give him more than 5 stars.

Johnny McGrory - Former SDSU Punter

Garrett is a tremendous coach with a ton of knowledge of the game and was a great mentor for me at San Diego State.  His Jawbone kickoff tee helped a lot, as I used it through my entire career playing at SDSU.  It definitely helped with distance on kickoffs and never let any wind affect my ball on the tee.  I would recommend his kickoff tee to any high school or college kickers looking to add some distance to their kicks!

Donny Hageman - Former SDSU and San Diego Fleet Kicker